University Homes
Atlanta Housing presents its first virtual archives exhibit. This exhibition presents the history of University Homes, the first federally funded public housing for African-Americans in the Unites States.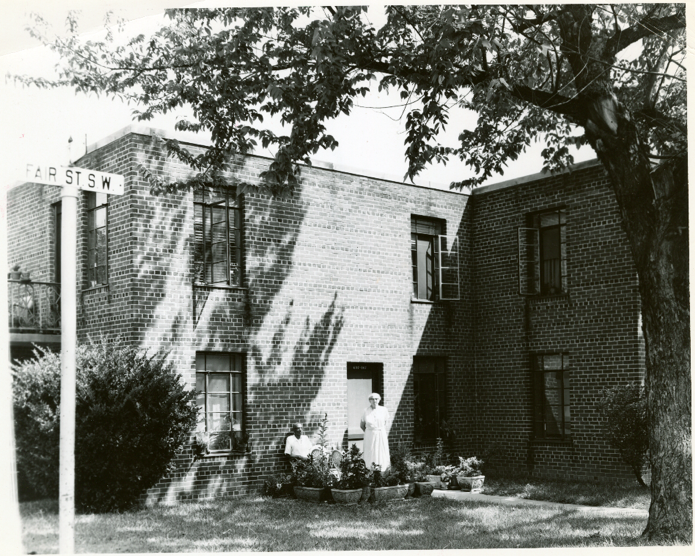 Conception and Construction
University Homes was the first federally funded public housing project in the United States for African American families. Located at 668 Fair St. SW, it had 675 family units. The establishment of University Homes was preceded by the Great Depression, a time of worldwide economic downturn starting in America, leaving more than 13 million people unemployed, homeless or living in slums. When Franklin Delano Roosevelt took office as the 32nd President of the United States, he sought to address many of the challenges which engulfed the nation by introducing legislation called the National Industrial Recovery Act (NIRA). NIRA the Public Works Administration, later became the Works Progress Administration[Office1] . This program aimed to create jobs and also lay the groundwork for the construction of low-cost housing and slum clearance.
Dr. John Hope, appointed chairman of the University Homes Advisory Board, travelled often to Washington to advocate for housing for low-income families. He also provided invaluable assistance to Charles F. Palmer by spearheading University Homes sister project, Techwood Homes, for white families. After receiving approval for these counterpart projects as the first federal public housing projects in the nation, the land for both Techwood and University Homes was finally acquired in May of 1934.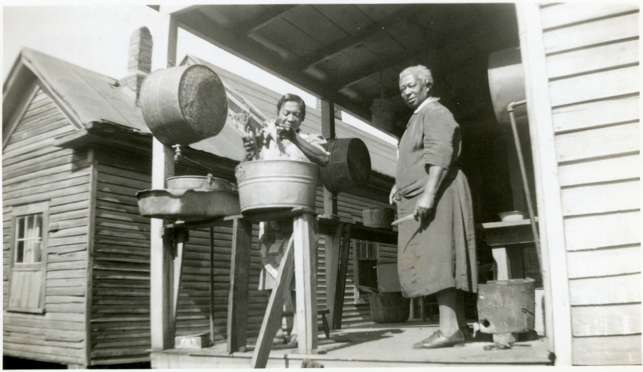 Construction for University Homes began September 1934 and was completed in 1937 by the U.S. Public Works Administration. The site chosen for the University Homes project was located east of Atlanta University on a 19-acre tract of land. Its boundaries were Parsons Street on the north end; Elm, Maher and Dora Streets on the east; Greensferry Avenue on the south; and Lawshe Street on the west. The land was once owned by Atlanta pioneer and reverend Lewis Lawshe, for whom Lawshe street was named, and a Judge Collier[TR2] .
Initially designated as part of Henry County, the site became part of Dekalb County in 1822. In 1853, after further reconstruction, it became part of Fulton County.The site was part of the Creek Indian Territories, ceded to the U.S. government in 182[TR3] [Office4] . It was parceled off under Georgia's system of land lotteries to settlers for a grant fee of approximately $10.00. While the 1880 census indicates both black and white neighbors lived on the land, in 1922 racial zoning became legally enforced. Lots in this area were accordingly subdivided, and the white population moved away. Overcrowding followed as the black population continued to move west of Atlanta. These impoverished and poor living conditions earned the nicknames of "The Bottoms" and "Snake Nation" and were described as the worst streets in the city. Crime and disease abounded. Later "Snake Nation" would be renamed "Beaver's Slide," a name supposedly attributed to Police Chief James L. Beavers, who slipped down to the bottom of the hill while on his police beat.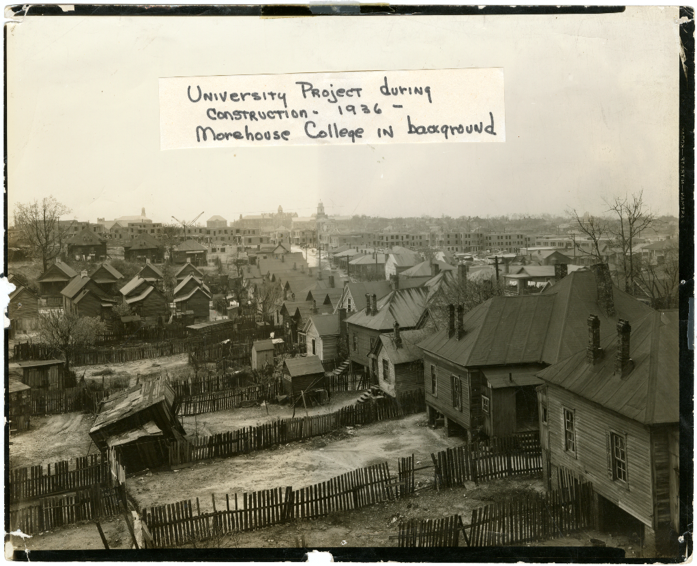 University Homes was constructed over the former Beaver's Slide area of Atlanta, replacing the slum with wooden shanties that had poor ventilation, outhouses, lack of sanitation or utilities, and overcrowded and dilapidated construction. "Many people left their drafty, inadequate places of residence to move into the apartments [University Homes] because they were nice and clean, and had "steam heat, a very popular feature since many were living in drafty, sub-standard housing." (Shortt, J.)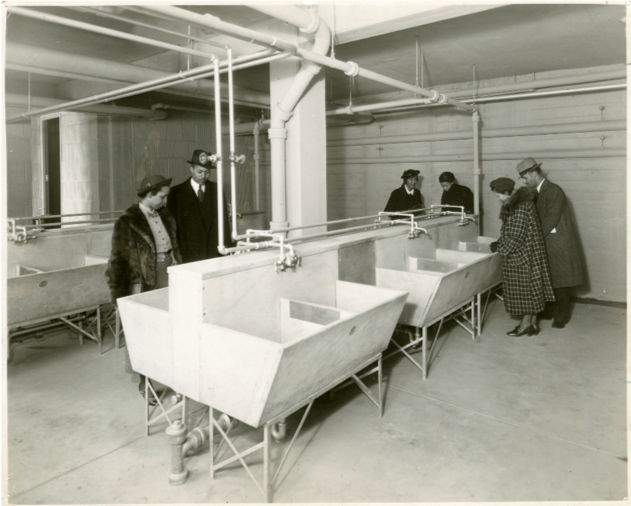 Edwards and Sayward, an architectural firm with an excellent reputation in Atlanta, was awarded the contract to construct University Homes. Sayward had worked in collaboration with Dr. John Hope on plans for low-cost housing in the proximity of the university previous to Hope's collaboration with Charles F. Palmer. Sayward and Edwards were known for their undertaking of several prominent Atlanta vicinity projects, including the Columbia Theological Seminary, the library at Agnes Scott College in Decatur and many other commercial and public buildings, schools and churches.
A Model Community
University Homes' two-story brick buildings were designed utilizing the International Style. They were built to be sturdy, have minimal decoration, use optimum square footage and included provisions for adequate light, fresh air and open space between buildings. In addition to the residences, University Homes included a library, nursery schools, play centers, medical and dental facilities, seven laundry rooms, parks and interior courts.
At its opening in 1937, University Homes apartments rented for $2.65 to $4.00 per week with a $1.50 utilities charge. Monthly wages for University Homes tenants ranged from between $8.00-$30.00 per week. The TAB records that on April 15, 1937, the first tenants to move into their new home were Mr. Oscar Banks, a retired railroad employee, and his family. The TAB also records that it was Mayor Hartsfield who presided over the dedication day ceremonies on Larkin Street.
The TAB and a handwritten account of community organization activity circa 1940 attest to a vibrant community life at University Homes: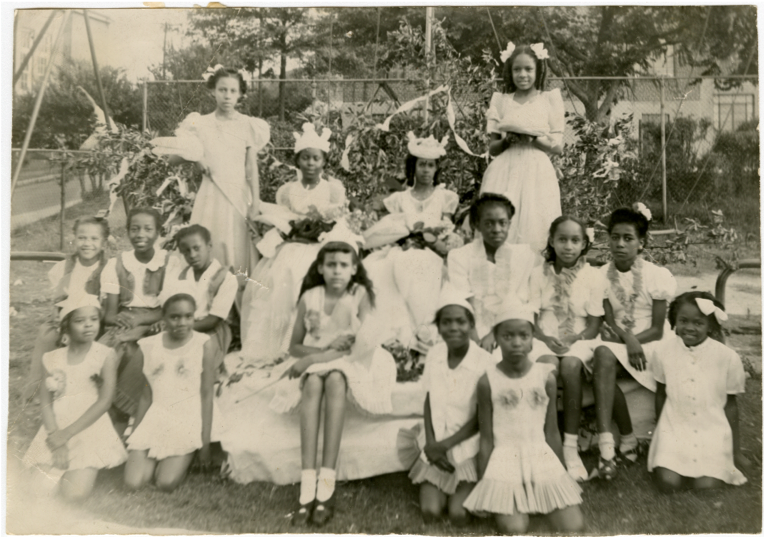 "Among the many achievements of University Homes has been the development of many well-organized groups which have provided a well-rounded program of community-wide activities. The tenants of University Homes are living and bound together by common interests and ideals, and few of the tenants would have recognized this fact to the fullest extent had it not been for the development of the carious[TR5] organized groups. These groups include all tenants regardless of age and are of benefit to the tenants in sponsoring activities which lend aid to them in their home life, school life, civic life, play life and care of person."
A few of University Homes' community activities included a Tenant's Association, Women's and Men's Clubs, a Girl Reserve and Boy Scouts, the Children's Theatre, the Federal Credit Union, Adult Education activities, a Garden Club and a Choral Club.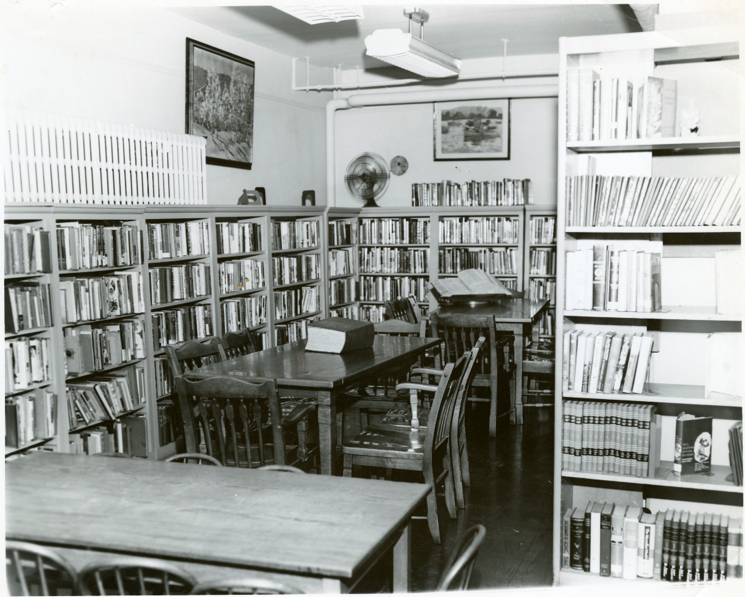 Mrs. Ethel Hawkins, a professional librarian residing in the University Homes Project and the former assistant librarian at the Auburn Branch, volunteered to manage the University Homes library which was dedicated on December 4, 1937. In 1941, "The Tenants Committee from the University Homes Housing Project took the first initiative to provide public library service in the area." (McPheeters, 50). The University Homes Reading Room was established under the supervision of the Auburn Branch Librarian. In 1942, the Reading Room was designated a branch of the Atlanta Public Library. The University Homes Branch operated from 1941 to 1962.
University Homes remained an all African American community housing project until 1968.
Decline and Revitalization
While efforts were made to renovate public housing structures in Atlanta throughout the 1980s and 1990s, growing crime and concentrated poverty in public housing projects nationwide challenged the original purpose and remediation of the very conditions public housing had alleviated under the Works Progress Administration in the 1930s. In 1990, when Atlanta won the Centennial Olympic Games bid in 1990, Atlanta Housing's sister project, Techwood Homes became a focal point among city leadership. Techwood Homes' revitalization, partially funded by a federal grant awarded under the HOPE VI grant, created a new program which emphasized dispersed, mixed-income developments integrated within the broader community. This new model community became successfully known as the "Atlanta Model." In 2009, University Homes was torn down to make way for its revitalization.
Scholars Landing
In 2010, Atlanta Housing was awarded a Choice Neighborhoods Planning grant to develop a Neighborhood Transformation Plan (NTP) for redevelopment of the former University Homes site and three surrounding neighborhoods in the city's Westside: Vine City, Ashview Heights and the Atlanta University Center neighborhood, collectively known as the University Choice Neighborhood (UCN). The culmination of this planning grant served to award Atlanta Housing the Choice Neighborhoods Implementation grant in 2015.
Scholars Landing is the revitalized master planned community on the site originally constructed for University Homes in 1937. It is located adjacent to the campuses of Spelman College, Morehouse College, Morehouse School of Medicine and Clark Atlanta University (known collectively as the Atlanta University Center or "AUC" in Atlanta, Ga.).
Sources:
The Tab: The Voice of University Homes, 1937-1939. (University Homes records, Publications. Atlanta, Georgia: Atlanta Housing Archives, Atlanta Housing.)
"University Homes account of community organization activity," circa 1940. (University Homes records, Project Records: Project Development. Atlanta, Georgia: Atlanta Housing Archives, Atlanta Housing.)
"University Homes: A Glimpse at the Past, with Eyes Toward the Future accompanied by Atlanta University Center District Map, and the National Register of Historical Places Inventory," 1975-1991. (University Homes records, Project Records: Project Development. Atlanta, Georgia: Atlanta Housing Archives, Atlanta Housing.)
Annie L. McPheeters, Library Service in Black and White: Some Personal Recollections, 1921-1980 (Metuchen, N.J.: Scarecrow Press, 1988).
Janet Crawl Shortt's History of University Homes, 2015. (Atlanta, Georgia: Atlanta Housing Archives, Atlanta Housing.)
Images:
Figure 1. Photograph 2013.00369, undated. (University Homes records, Photographs. Atlanta, Georgia: Atlanta Housing Archives, Atlanta Housing.)
Figure 2. Photograph 2013.00182, circa1939. (John Hope Homes and Villages at Castleberry Hill records, Photographs. Atlanta, Georgia: Atlanta Housing Archives, Atlanta Housing.)
Figure 3. Photograph 2013.00370, 1936. (University Homes records, Photographs. Atlanta, Georgia: Atlanta Housing Archives, Atlanta Housing.)
Figure 4. Photograph 2013.00412, circa 1937. (University Homes records, Photographs. Atlanta, Georgia: Atlanta Housing Archives, Atlanta Housing.)
Figure 5. Photograph 2013.00416, "May Day," 1945. (John Hope Homes and Villages at Castleberry Hill records, Photographs. Atlanta, Georgia: Atlanta Housing Archives, Atlanta Housing.)
Figure 6. Photograph 2013.00436, 1962. (John Hope Homes and Villages at Castleberry Hill records, Photographs. Atlanta, Georgia: Atlanta Housing Archives, Atlanta Housing.)