Former University Homes Resident Advisory Council
The FUH Resident Advisory Council was established in November 2017 to re-connect and establish regular communication and dialogue specifically with residents of the former University Homes. The council provides updates on all UCN transformation activities and encourages former resident return to the new Scholars Landing housing development. Since these residents were relocated from University Homes over a decade ago, these monthly meetings offer a setting where FUH residents can ask questions, be heard and get information and training on topics of interest.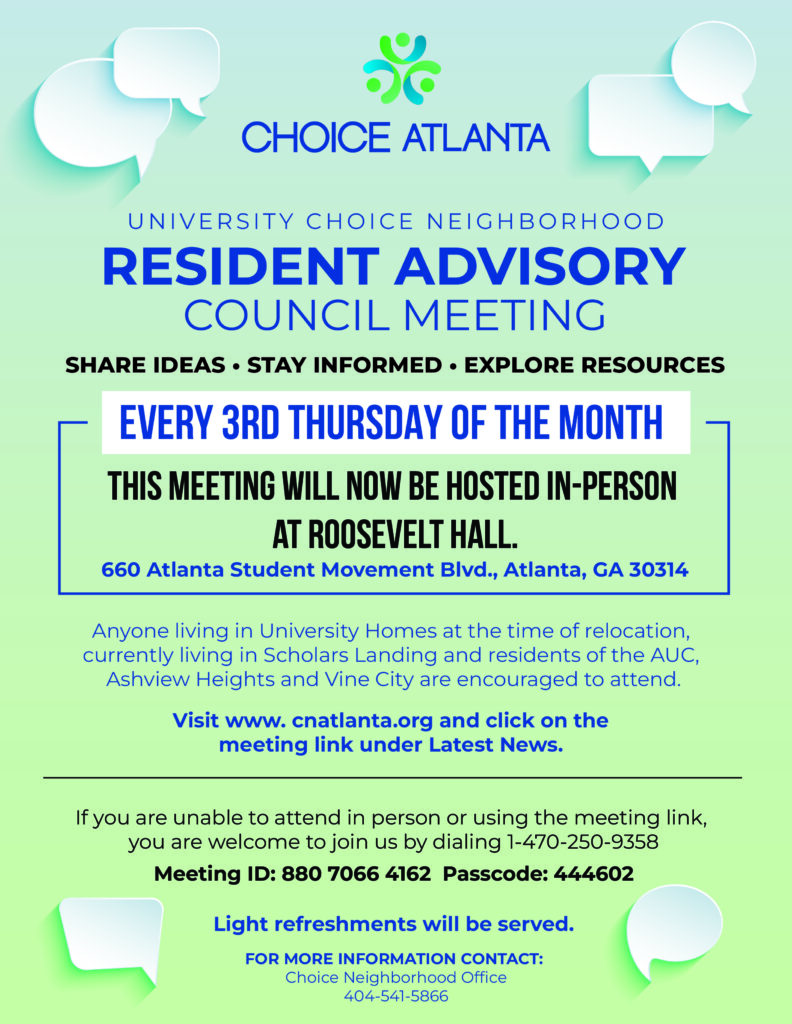 Get involved. Stay informed.
Come join us every third Thursday of the month at noon at Roosevelt Hall.
Scholars Landing Reoccupancy Plan for Former University Homes Residents
The Scholars Landing Reoccupancy Plan outlines Former University Homes (FUH) residents Right of Return eligibility, reoccupancy and other considerations for the lease-up of Replacement Housing units at the new Scholars Landing.